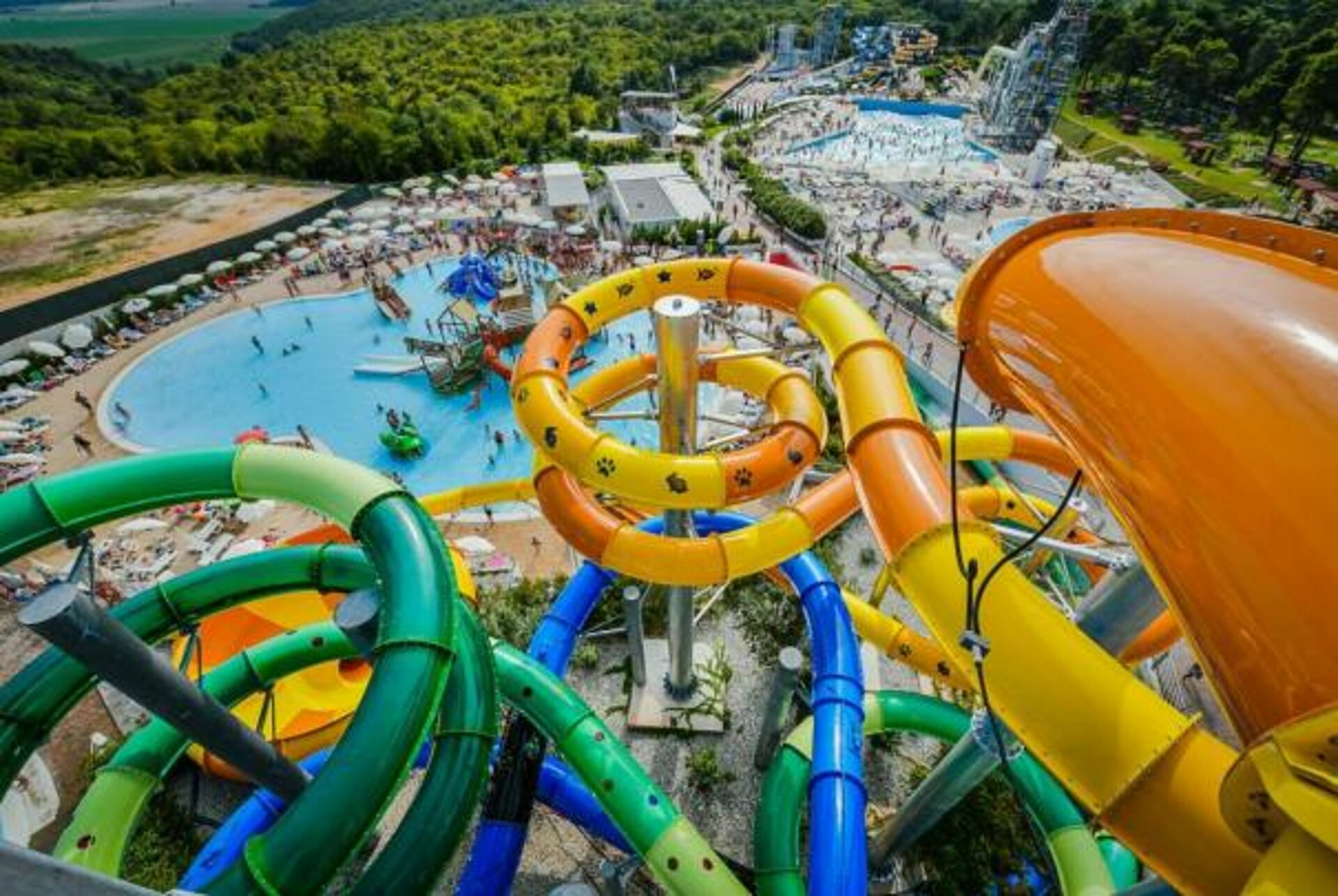 Acquisition of Aquapark Istralandia
The Looping Group ("Looping") is delighted to announce the acquisition of Aquapark Istralandia, the largest aquatic park in Croatia and one of the leading water parks in Southern Europe.
Aquapark Istralandia attracts over 180,000 visitors each year with 6 pools and 17 water slides over 82,000m2. Located by the Adriatic Sea in the Istria region of Croatia, one of the top European touristic destinations, the park becomes one of Looping's flagships aquatic parks.
The Kovačić family, who has built, developed, and operated Aquapark Istralandia since it first opened to the public in 2014, will remain a key part of the management structure under the new ownership, with Paolo and Mauro Kovačić retaining their roles as Managing Directors.
Aquapark Istralandia is the seventeenth attraction and first park in Croatia for the Looping Group and with this acquisition, Looping expects to attract over 5.7 million visitors per year.
Looping is thrilled to welcome Aquapark Istralandia and its teams to the platform. The acquisition of Croatia's largest aquatic park diversifies Looping's geographical footprint to the South of Europe and strengthens its portfolio of outdoor aquatic parks, in-line with the group's strategy.
Looping plans to continue the story and support Aquapark Istralandia's development with the same entrepreneurial DNA and values that Looping shares whilst keeping the strong local anchorage of the park.