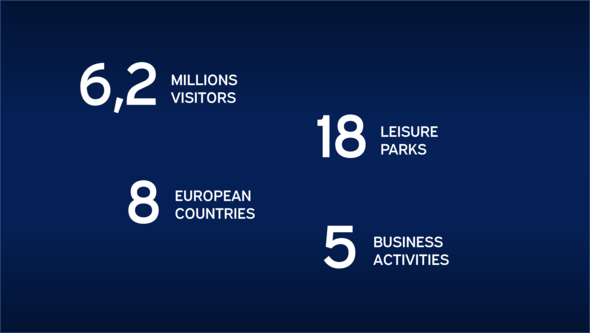 6 million visitors every year

Parks with 100,000 to 1 million visitors per year.
Most Looping park visitors are families, in groups of 4 on average. The parks propose fun and educational experiences to visitors of all ages: small children, children, teenagers, parents and grandparents.
Each park plays an important role in its region. Both indoor and outdoor, each park has a strong local brand and identity.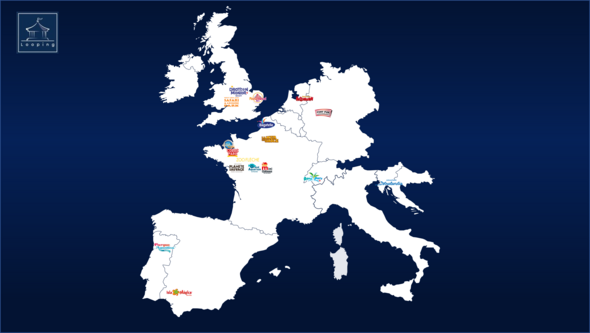 Operating in 8 countries

The Group's objective is to become the European leader of the regional theme park sector.
Currently: 8 parks in France, 1 in Germany, 1 in the Netherlands, 1 in Switzerland, 3 in England, 1 in Spain , in Portugal and 1 in Croatia.
Aquariums, animal parks, amusement parks and water parks: the Group focuses on 4 essential activities in the local leisure market.