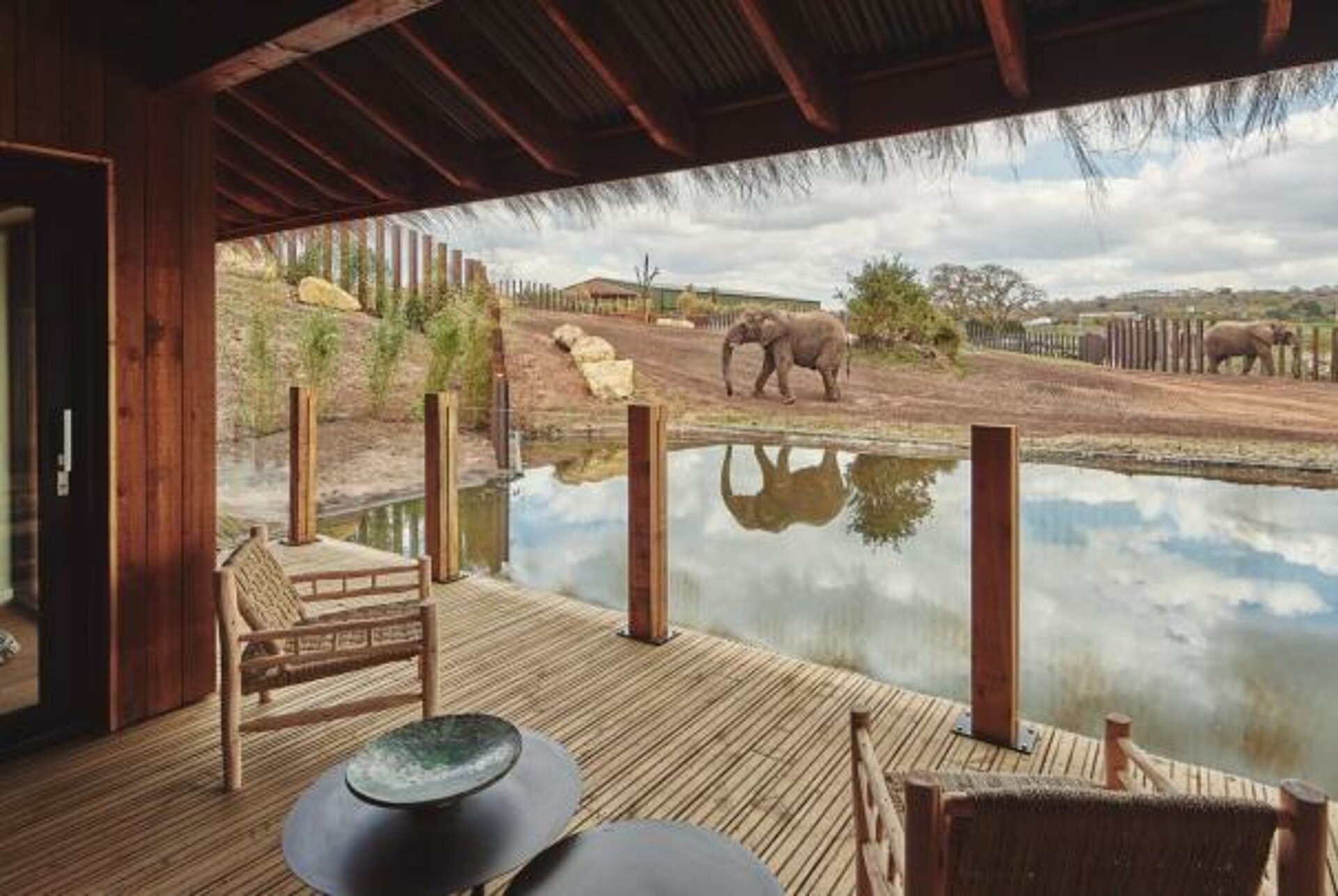 Lodges' Opening at West Midland Safari Park
West Midland Safari Park is delighted to announce that their long-awaited Safari Lodges have officially opened to the public, welcoming guests to stay at this luxury accommodation.
Nestled into the heart of England, the eight exclusive lodges are integrated into newly-updated animal habitats on the Park's reserves, overlooking cheetahs and African elephants, designed to give guests an immersive and unforgettable overnight wildlife experience.
Six of the lodges offer the only overnight accommodation experience with elephants in the UK, whilst two more lodges offer incredible views of the Park's cheetahs, also the only experience of its kind in the country.
Safari Lodges short breaks will include breakfast and dinner, exclusive views of the animals in their natural setting and admission to the Safari Park and its attractions. Wristbands for the Adventure Theme Park will also be included for those staying during the Park's summer season. Each lodge will offer free Wi-Fi, TV, coffee machine and mini bar, filled with local produce.
Chris Kelly, Managing Director at West Midland Safari Park, said: "It's been a long journey, but we are absolutely delighted to have finally opened our doors and welcome guests to our Safari Lodges experience. I'm incredibly proud of what we have achieved, in delivering beautiful accommodation to offer guests the opportunity to stay onsite for the first time, but also in upgrading stimulating and enriching environments for the wonderful animals we have in our care."