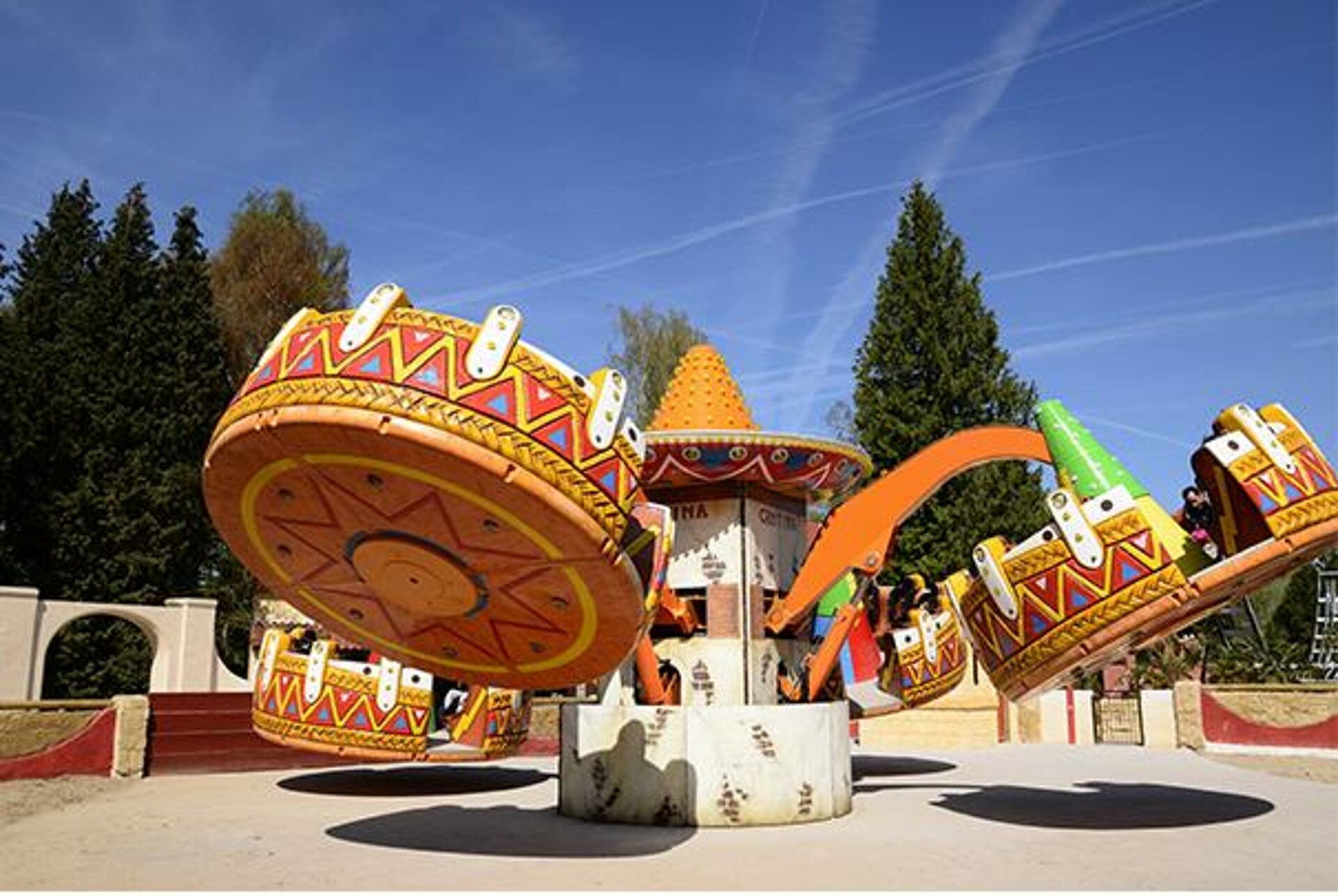 Novelty on La Mer de Sable
Ambiance Fiesta Mexicans for a whole new universe
This year, the adventure is going to take you to the gate of Mexico. Hacienda, patios, cactus, vibrant colors … everything for young and less young to jump into the heart of the FIESTA MEXICAN.
2 news attractions
El Condor: immediate take off for a flight over an ancient city Aztec. 48 seats including 8 doubles seats for the young adventurer accompanied.
Tornado: Storm warning… The visitors will hold on their sombreros! 4 cradles of 10 seats to spin around in a colored ambiance
1 new Mexican show
On the show side, this season is going to be spicy … between acrobatics, dressage and equestrian acrobatics, a whole new scenario salsa flavor take place in the Corral heart. Join the 3 Nations tournament.
Novelty on the dune
The mythic show of the train attack benefits also of the new spectacular effects orchestrated by stunts and equestrian fantasy. To discover this new scenario, the visitors are invited to take place on the benches in place on the dune for more comfort.
*revolution