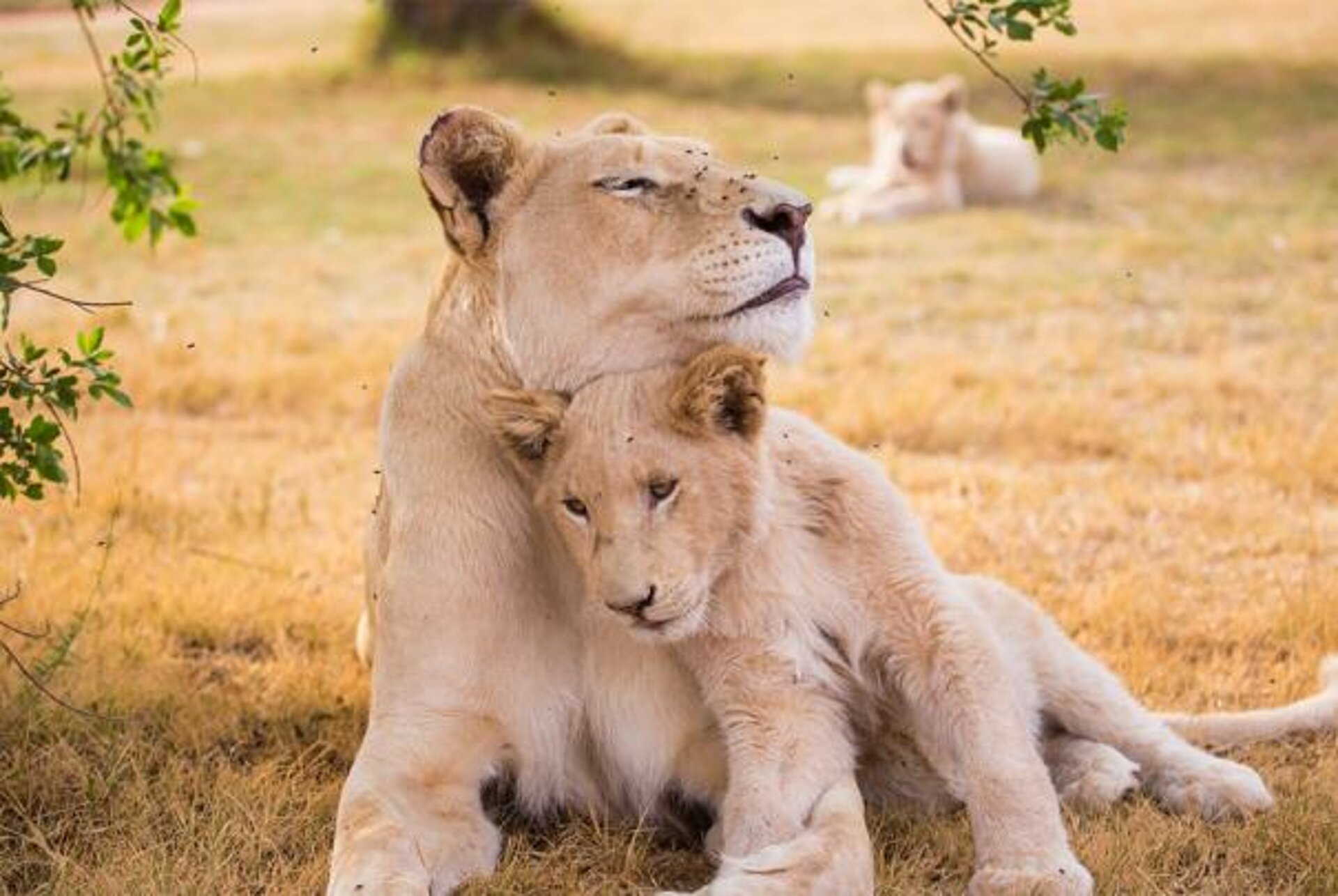 Opening of four new lodges in front of lions at Zoo de la Flèche
Four lodges in the heart of an African bush
A different observation mode? it's obvious.
For this new lodges, the Zoo de la Flèche have bet on luxury, by diving this time the guests in a savage universe. In the heart of the African bush, the Kruger Lodge, the Etosha Lodge, the Serengeti Lodge and the Kwanza Lodge reserved an unforgettable and unique journey in front of the lions.
Carefully made with the warm African colors, it promises a cozy atmosphere, intimate and friendly with a direct view on the African lions' universe through large panoramic windows: a new African break.
The Zoo de la Flèche stay at the level thanks to is DNA that it keeps. Every lodge have a cozy living room, a dining space, a bed room with king size bed, a second bed room with comfortable double bunk bed and a charming bathroom. A private garden of 250m² without vis-à-vis, with, for the audacious guest, an outdoor shower. That way from their accommodation, the guest will be able to stare at the animals in their environment.
In family or with friends, fine dinner, thinked and realized by a chef, and also a generous breakfast are of course included.