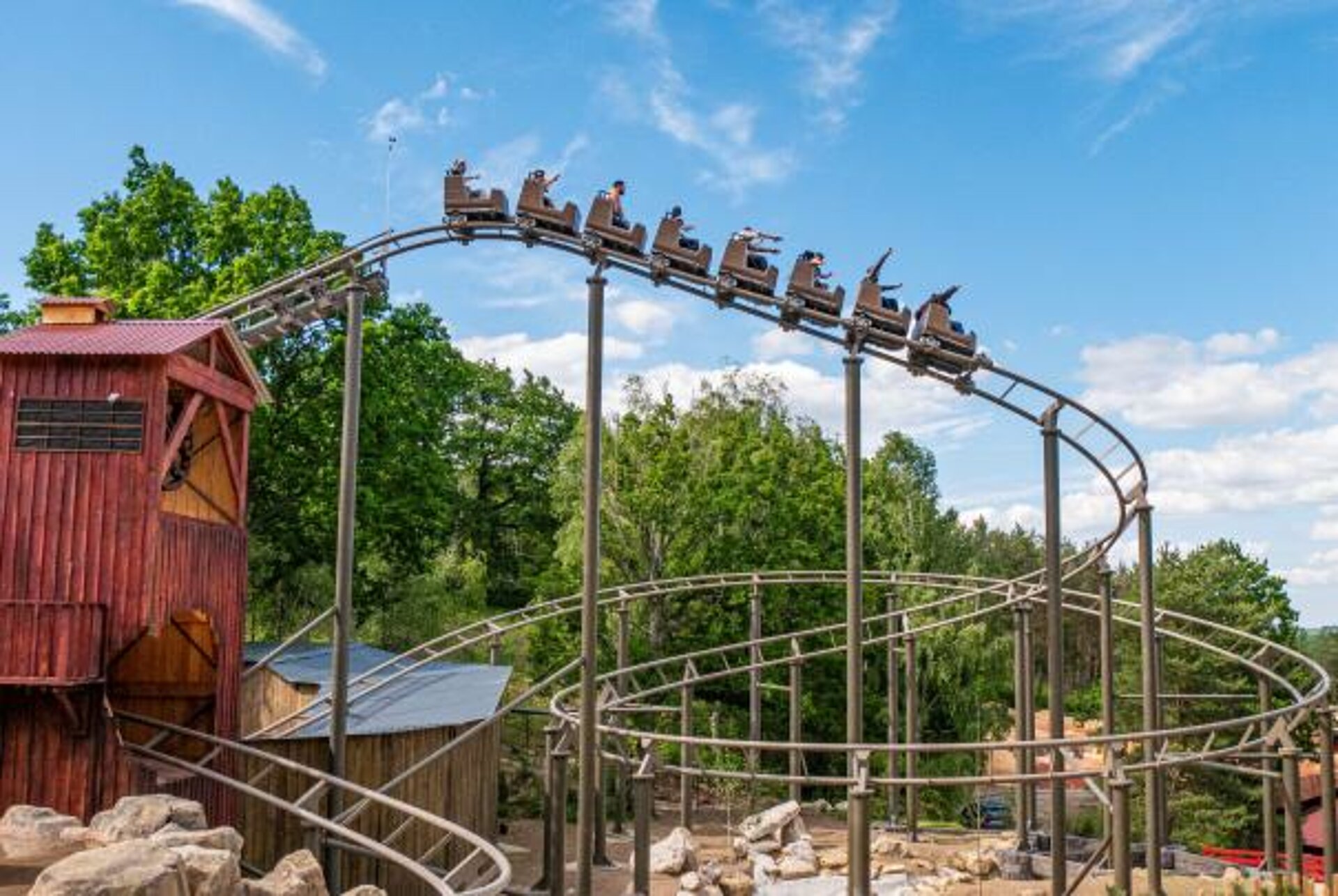 Silver Mountain, a mine of emotions to be experienced with the family!
La mer de Sable, located in Ermenonville 1 hour away from Paris, and France's first theme park has opened its new attraction to the public: the Silver Mountain, on Saturday 12th June 2021.
The opening, initially planned for Summer 2020, had to be postponed due to the numerous health restrictions linked to COVID-19.
This brand new mine train roller coaster is a major investment for the park and marks a turning point in the history of La Mer de Sable.
With its extensive theming, it reinforces the immersion in the world of the Conquest of the West. Its strategic location at the highest point of the park reinforces the sensations while remaining accessible to young children.
Aboard the cart of an abandoned mine, the Silver Mountain takes the adventurous visitors on a route strewn with pitfalls at a hellish pace!
While the gold rush is in full swing in the heart of Colorado, adventurers have just discovered a vein of silver...
Since then, it's the "Silver Rush" for all those who board the perilous carts of the Silver Mountain mine in the hope of extracting the precious metal.
Next step in your Conquest of the West: the Silver Mountain mine and its 50-foot drop.
To hope to discover silver, no mystery, you will have to follow the vein of emotions on the 350 meters of the mine train roller coaster!
➢ Minimum height: 1m
➢ Accompanied: 1m/1.20m
➢ No accompaniment needed: +1,20 m