Our strategy
We aim to become the European leader in the regional theme park sector by providing fun, unique and educational experiences for all ages.
Looping's core activity and source of development are regional theme parks. The Group aims to become the European leader in the sector.
With extensive park management experience, we continue to develop our existing parks as well as grow our portfolio through the acquisition of existing regional sites, the construction of new sites and engaging in management contracts for other leisure parks.
The Group aims to triple turnover in the coming years. Two new parks, Planète Sauvage and La Mer de Sable joined the Group in 2015; and Looping's plan for external growth continues with the acquisition of the German amusement park, Fort Fun, the Zoo de la Flèche and the Amarante water park in Portugal in 2017, West Midland Safari Park (UK) in 2018, Drayton Manor Park (UK) in 2020, Aquapark Istralandia (Croatia) in 2022, and Aquacolors in 2023.
The Group's activity now includes 18 parks in 8 European countries: a balanced and diverse collection of indoor and outdoor local leisure parks, each with a strong brand and local identity, and which play an integral role in their area.
Our expertise is valuable in a market undergoing significant change. We support both private and public partners in design and development projects, with the shared aim to attract and satisfy visitors.
Above all, our strategy depends on the talents of our team: 1,500 men and women who share the company's values.
Looping's teams also have the support of PAI Partners for further growth and development.
For more details about our activities, please consult our quality charter.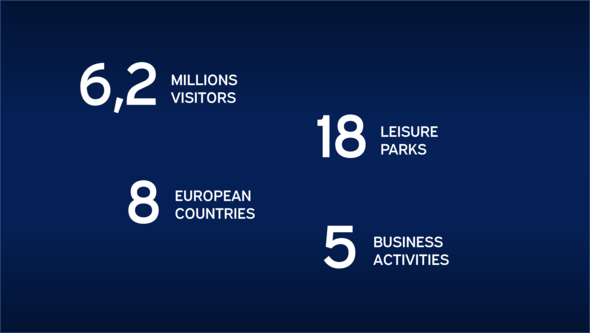 6.2 MILLION VISITORS EVERY YEAR AND OPERATING IN 8 COUNTRIES

18 parks in Europe and 5 activities in the local leisure market

To become the European leader in regional leisure parks.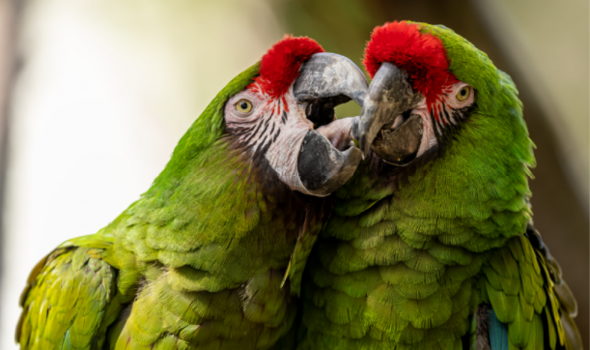 Our sustainable development strategy

Our vision and values

LOOPING'S SUSTAINABILITY MANIFESTO